When I first heard that the Blackhawks had traded Artemi Panarin it literally felt like a punch in the gut. I remember staring at the Blackhawks official twitter for what felt like an eternity trying to figure out what kind of joke account it was. It shook me to my core.
Then the 2017-18 season happened and made things so much worse. All the Breadman did was lead the Blue Jackets in scoring (27 goals), record 25 more points than his next closest teammate and nearly knock out the eventual Stanley Cup Champions in the first round of the playoffs. And the Blackhawks stunk on ice.
With an amazing first three years, it's obvious that Panarin is going to get PAID. However, the question is not how much but rather by who? In an interview with the Athletic (no link provided because I don't have a subscription) Panarin's agent, Daniel Milstein, suggested Breadman might not want to spend the next eight years in Columbus. And to that I say: HA FUCKING HA.
I'll admit it, I am a very petty person. I don't want my team to lose to the eventual champions, I want them to suffer like I did. If I can't have Panarin, fuck you Columbus, neither should you. You thought you would get one of the best up-and-comers in his prime? You thought you would get a future super star to build your team around for years? You thought with your recent playoff success and budding young core you might one day get at least one, probably more, Stanley Cups?
WRONG!!!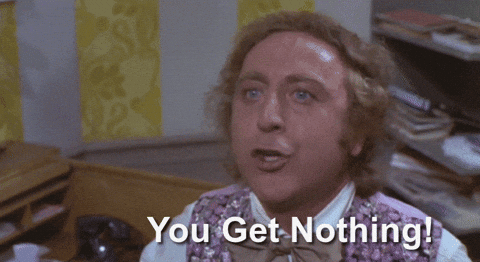 So fuck you Columbus. I know he's not going back to Chicago but it makes me feel better that at least you won't have him either. Like I said, I'm a very petty man.