Last night the Blackhawks played a great game despite their first regulation loss of the season. Antti Raanta stood on his head, stopping 33 of 34 shots. Vinnie Hinostroza showed that he's starting to come into his own by recording two goal. Niklas Hjalmarsson made his presence felt with three blocked shots as well. And this recap would have been a lot more well received four years ago.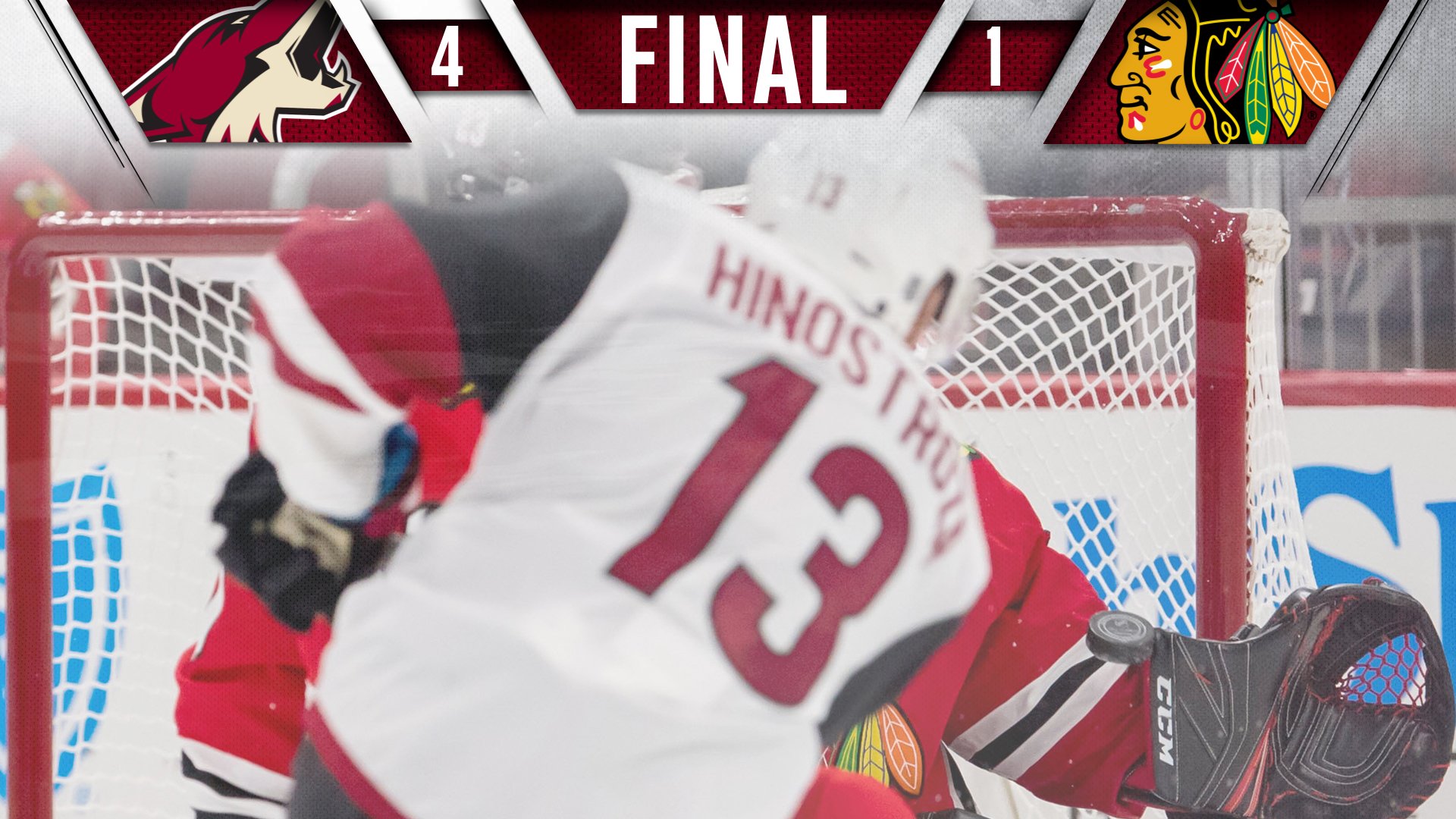 You'll notice in the picture above that Hinostroza is not wearing a Blackhawks sweater. That hurts. And yes, I know Raanta would not be starting over Crow. And yeah, Hammer is 31 years old. And sure, Bowman will preach about saving cap space. But what the hell is the point of freeing up the cap space if those are the guys you're giving up? Hinostroza is 24 years old and takes up a whopping $1.5 million for the next two years. Try as you might, you will not convince me that Vincent Hinostroza isn't worth $3 million over two years. Especially after a game like last night.
Of course the Hawks next game is against the Blue Jackets also. If watching Hinostroza is like a slap in the face, playing Columbus will be a kick in the dick.
If we ignore Stan Bowman's shitty trades though, there still was a lot of good stuff happening on the ice last night. It was Crawford's first game back since December of 2017 and he stopped 27 of 30 shots. DeBrincat and Toews are playing well together. If it wasn't for a very stupid pass by Kunitz there's a decent chance the Hawks extend their overtime streak to six. This team is playing much better than expected early on. Saturday will be a good opportunity to bounce back against a good Blue Jackets team. It should give them a chance to show that they are the real deal and just a flash in the pan.
If you think 8 points through 6 games is going to prevent me from complaining about Stan Bowman though, you came to the wrong website.